Today I am guest posting at Andrea's blog:Good Girl Gone Redneck.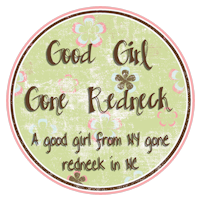 She is an AWESOME blogger, and writes about pretty much everything: motherhood, books, food, relationships.. you name it.
So of course I had to go over there and talk about plumbing.
You can take the girl out of the DIY, but you can't take the DIY out of the girl.